4 Top Water Ionizers That Create Hydrogen Water
Many people may know hydrogen to be the main component of water and the most abundant element in the universe.
But what many people may not know is adding hydrogen molecules to water can make the water healthier to drink than regular water.
Regular water, such as bottled water, tap water, reverse osmosis (RO) water, and well water, can help keep your body somewhat hydrated. However – RO water and some bottled water brands that went through RO before they were bottled are stripped of essential minerals that your body needs.
Some of these water sources are more likely to contain harmful contaminants and bacteria that can make you sick, such as well water, tap water, and some bottled water brands. What's worse is that plastic water bottles have been known to leach dangerous chemicals into the water, such as phthalates (which contain properties found in the female hormone estrogen).
Drinking alkaline water boosted with molecular hydrogen from a water ionizer is the best source of hydration and can unlock more health benefits than what you'll find in regular water.
You may be curious as to what hydrogen water can do…so, we'll discuss some benefits below.
What Does Hydrogen Water Do?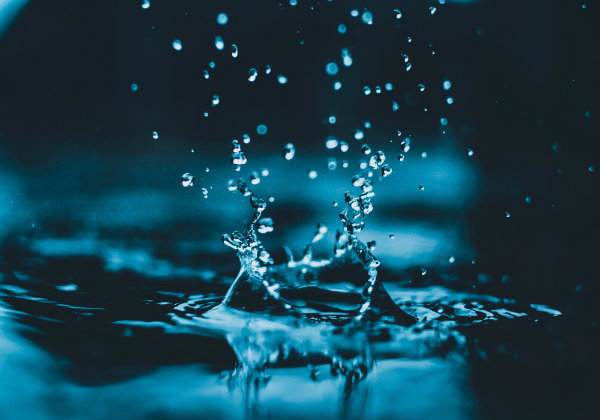 Alkaline water that contains molecular hydrogen isn't only good for balancing the body's pH, it also has benefits such as:
To gain access to all these health benefits, you might think that you must pay a lot of money to drink hydrogen-rich alkaline water every day. However, we have some good news for you.
You can save a ton of money by installing a water ionizer in your home that can transform regular water into high-quality alkaline hydrogen water that's clean and healthy!
Many water ionizers on the market can produce alkaline water that contains molecular hydrogen – but some machines are much higher quality than others.
4 Top Water Ionizers That Create Hydrogen Water
We've spent quite a bit of time over the past few years trying to find the best molecular hydrogen water machine on the market. Our research led us to find a few machines that are worth mentioning.
Here are five water ionizers that create high-quality hydrogen water:
Tyent ACE-13
Tyent UCE-11
Tyent Edge-9 Turbo
Hydropathy
Let's discuss each of these machines below.
Tyent ACE-13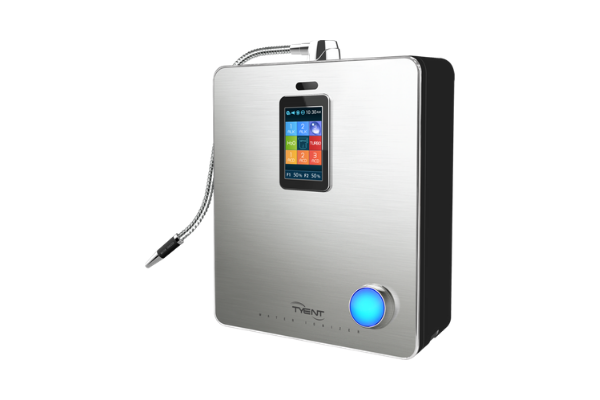 We recently tested the brand-new Tyent ACE-13 machine with Xtreme Molecular Hydrogen Boost. We must say…we have decided to reward the ACE-13 with our 2019 Editor's Choice Award for being the best countertop hydrogen water machine available, and for good reason.
What sets the ACE-13 apart from the other countertop machines are cutting-edge features, such as:
13 Solid/Mesh Hybrid Plates
Upgraded 7th Generation SMPS Plus power source
The industry's largest widescreen 4-inch TFT LCD display
Auto-Fill Quantity Selector
Hands-Free Motion Proximity Sensor Function for automatic water outflow
The ACE-13 is environmentally-friendly and will upgrade your kitchen to become more stylish, powerful, and beautiful than ever!
Tyent UCE-11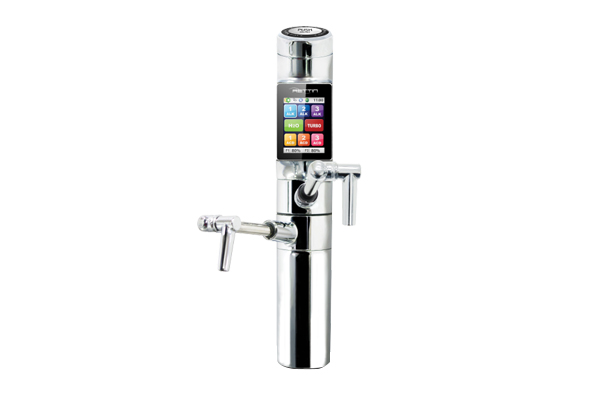 We determined that the best under-counter hydrogen water maker on the market is Tyent's UCE-11 model with Xtreme Molecular Hydrogen Boost.
The UCE-11 comes installed with technologically advanced components such as 11 Solid/Mesh Hybrid plates, a 10-amp SMPS power supply, and an interactive state-of-the-art touchscreen display.
Hydrogen-rich alkaline water produced by this premium water ionizer is guaranteed to be clean thanks to its 0.01-micron filtration system that easily filters out bacteria and other fine particles. In fact – Tyent's filters are the largest available on the market and are capable of providing the same filtration levels as those found in kidney dialysis machines.
Automated self-cleaning technology also keeps the machine and water clean with a cleaning cycle that runs at least once a day or more, depending on how often you use the machine and which pH levels you select.
This electric under-counter machine can also make a wide range of pH levels from 2-12, as well as the best flow rate and -ORP levels up to -1200. You will get to enjoy the most therapeutic levels of alkaline hydrogen water that is rich in essential minerals and antioxidants that can boost your health and longevity.
It's no accident that the Tyent UCE-11 is our 2019 Editor's Choice Awardee for the top under-counter water ionizer.
Tyent Edge-9 Turbo
The Tyent Edge-9 Turbo is very effective in converting tap water into alkaline hydrogen water using 9 hybrid mesh plates and can produce water with pH levels ranging from 2-12.
The Edge-9 Turbo also features 3 alkaline and 2 acidic levels, as well as 2 turbo settings (one alkaline, one acidic) that are useful for various household applications such as cleaning, sterilizing, or disinfecting. The machine also has an additional setting that allows pure filtered water when you need to drink neutral pH water during meals and when taking medications.
The Edge-9 Turbo is easy to use thanks to the advanced touch-screen control panel and JOG dial. All settings and presets can be modified straight through the touch-screen or the JOG dial for full control.
Overall, the Tyent Edge-9 Turbo is a powerful and versatile machine that produces high-quality hydrogen alkaline water and can reach a wide range of pH levels for various uses.
Hydropathy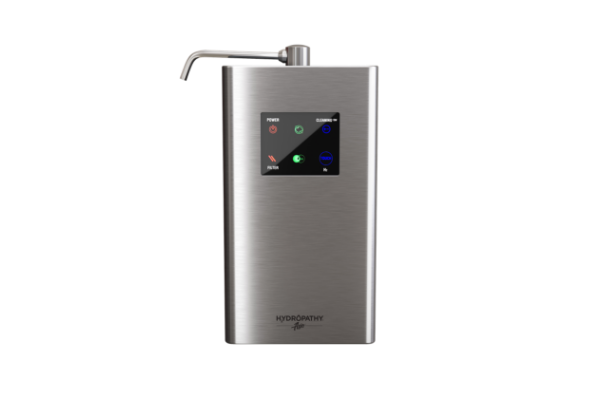 For those looking for a more affordable hydrogen water system, Hydropathy isn't exactly a water ionizer but is a solid hydrogen machine that performs better than other hydrogen machines at a similar price point.
Hydropathy machines come built with a stainless steel design and an "easy to use" feather-touch control interface that enables you to create therapeutic levels of molecular hydrogen at the touch of a button.
These machines also use dual "Ultipure" filter technology to remove over 99% of harmful contaminants from your water, and Hydropathy is the only hydrogen water machine to use an authentic proton exchange membrane (or "PEM" for short) to add hydrogen to your water.
Put simply – Hydropathy is one of the top affordable options on the market when you're looking for a great hydrogen water system.
Hydrogen Water Ionizer Recap/Next Steps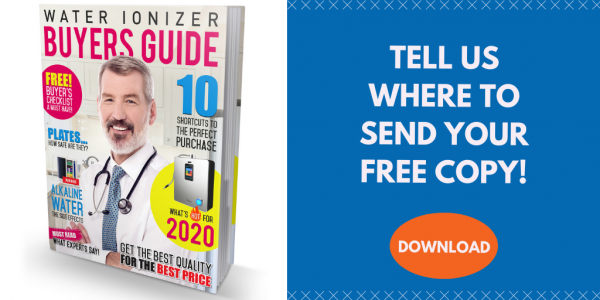 Aside from providing you with healthy hydrogen water and the features we mentioned above, these five water ionizers also have tons of other wonderful benefits that you can learn about in our FREE Water Ionizer Buyer's Guide.
When compared to other machines we researched, no water ionizer can match the elite performance and technology of a Tyent ACE-13 or UCE-11.
Tyent does a great job of making it easy for people on fixed incomes to own their premium machines by offering friendly payment options. Qualified applicants can enjoy putting as low as $0 down with monthly payments as low as $99/month.
If you would prefer to enjoy antioxidant hydrogen water from a hydrogen machine – then you can look at Hydropathy.
If you want to compare these top machines side-by-side through your own research efforts, then head over to our Water Ionizer Reviews section for an in-depth analysis.
English-American poet W.H. Auden said, "Thousands have lived without love, not one without water."
Put some hydrogen water into your life for best results!