10 Quick Tips About Water Ionizers
Last year – I attended a family reunion and saw my cousin Abbey for the first time in years. I was very close to Abbey when I was a child, but we drifted apart when she moved across the country 10 years ago.
We exchanged hugs and began talking about our lives like we never skipped a beat.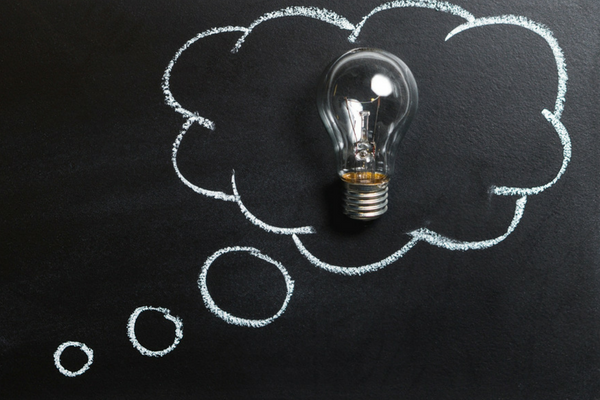 We started talking about our new year's resolutions, and Abbey told me that she made it her new year's resolution to live a healthier lifestyle.
She explained to me that she bought new workout clothes and running shoes and that she has been going to the gym 3-4 times a week over the past few months. She's also been stocking her fridge with fruits and vegetables and has cut down on sugary drinks in favor of water instead.
Abbey then went on to tell me that she was concerned about the quality of the water that she has been drinking. She wondered if regular water has any added health benefits aside from the need to stay properly hydrated to maintain her health.
Luckily, I was there to reveal all the benefits of alkaline water with her, and it made her excited.
Here's what I shared with her:
The therapeutic benefits of alkaline water help those who suffer from acid reflux, according to a study done in 2012.
A study done in China in 2001 shows that drinking alkaline water significantly decreases high levels of blood pressure and blood sugar.
Abbey went on to tell me that she was shocked by how pricey bottled alkaline water is, and I totally agree. Her best solution was to install a water ionizer at home so that she could have the best alkaline water at any time.
Helping Abbey really felt great, and it made me want to share some more info about water ionizers and the benefits of alkaline water with you. Water ionizers have a lot of wonderful features that can help you achieve a healthier lifestyle.
I've compiled this list of water ionizer tips for you below:
What You Should Know About Water Ionizers – 10 Quick Tips
1) Harmful Contaminants Can Be Filtered by a Water Ionizer.
Aside from turning your water into alkaline water, a water ionizer can also remove harmful sediments and bacteria.
2) High-Quality Water Ionizers Can Change the pH of Water From a Range of 4 to 11.
Alkaline water generally has a pH above 8 and most water ionizers can easily reach a level of 9.5.
It's worth noting that premium water ionizers can even reach pH levels of 2 to 12!
3) Water Ionizers Have Different Numbers of Plates, Ranging From 3 to 13.
This is where the magic really happens!
Every water ionizer machine has its own number of plates. Fewer plates mean it's a more affordable machine. More plates mean there's a better conversion of regular water to alkaline water.
However, there is a hydrogen water machine that doesn't have any plates at all because it's not considered an ionizer: the Hydropathy Asio.
4) Most Water Ionizer Machines Have Plates Made of Titanium That are Coated with Platinum.
An alkaline water machine normally has plates made of titanium that are coated with platinum.
However, a premium water ionizer from Tyent uses premium Solid/Mesh Hybrid plates that have been scientifically engineered to turn tap water into hydrogen-rich alkaline water.
5) Water Created From a Water Ionizer Tastes Better Than Regular Tap Water.
Alkaline water is delicious and refreshing, unlike normal tap water that tastes rough.
Plus, knowing that your water is clean makes every sip taste better.
6) High-Quality Water Ionizers Create Molecular Hydrogen.
These bubbles represent the antioxidant power of alkaline water.
Make sure you drink them quickly before they dissipate!
Looks like 7-up, but a lot healthier.
7) Alkaline Water Created From Water Ionizers is More Affordable Than Bottled Water.
A cost comparison study from 2012 shows that alkaline water from a water ionizer can cost as little as $0.02 per gallon.
Meanwhile, bottled water can cost upwards of $3.00 or more.
8) Most Water Ionizers Don't Have Touchscreens.
Although most water ionizers you can buy don't come installed with a touchscreen display, the exception is Tyent.
Tyent's catalog of water ionizers provides easy access to your ionizer's settings, enabling you to fully control the machine.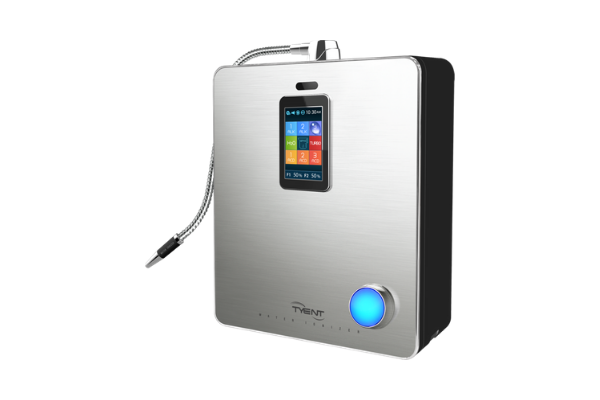 9) Premium Water Ionizers Come with Voice Guidance.
You're hosting a party at your house and the guests that you invited over have no idea how to use a water ionizer! This is where using voice guidance from a premium water ionizer like Tyent comes in handy.
While using a Tyent water ionizer, you'll be guided step-by-step by voices that explain how to use the machine's various functions.
Tyent water ionizers make getting healthy alkaline water convenient because they are so easy to use.
10) Some Water Ionizers Can Be Set Up In as Little as Five Minutes.
There's no need to call the plumber to set up a water ionizer because only a few easy steps are needed for installation.
In addition, water ionizer brands like Tyent provide excellent support over-the-phone for any questions you may have about successfully installing your water ionizer.
The Next Step in the Water Ionizer Buying Process
There are additional positive benefits to owning a water ionizer aside from what's mentioned in this article. Just like Abbey, you should take charge of improving your health!
To help you get started, here's a comprehensive list of water ionizer reviews for you to read through.
Be sure to also download our FREE Water Ionizer Buyer's Guide to help you decide which water ionizer is best for you.
Here's to a happy and healthy lifestyle for you and your family. Cheers!