Top 5 Most Efficient Water Ionizers
The market of water ionizers is packed with a wide array of options – from basic yet affordable machines to premium-priced units that offer special features.
When it comes to making fresh and yummy alkaline water without sacrificing quality and time, which ionizers come out on top?
To paint a clearer picture of the best options you can buy today, we're listing down our 5 most efficient ionizers for 2021!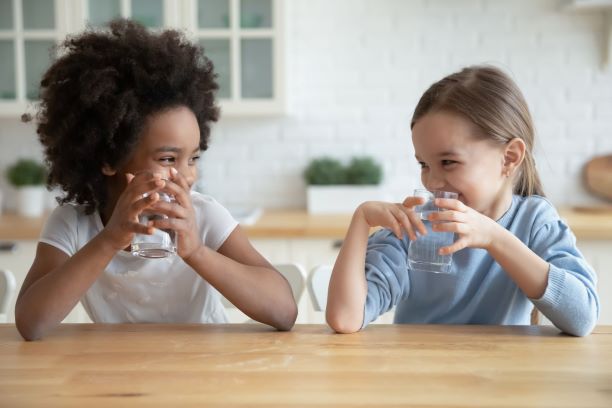 Tyent ACE-13 – My Favorite

The ACE-13 was a gamechanger when it was first released, and it's still one of the best water ionizers available today.
It's actually MY FAVORITE!
This popular countertop model produces multiple levels of alkaline, acidic, and even neutral pH water for both drinking and non-drinking needs. It also filters and ionizes your water within seconds after activation.
Plus, you can save the runoff (which is typically acidic) and use it for tasks like washing your face and hair, cleaning your home, and gardening. No waste at all!
If you want to invest in an effective and luxurious countertop ionizer, the ACE-13 is your greatest bet.
Pros
Healthy molecular hydrogen-infused water with an Alkaline pH
13 Solid/Mesh Hybrid plates
SMPS Plus Power Supply
Smartphone-inspired LCD screen
Various levels of alkaline and acidic water
Auto-Fill Quantity Selector
No-Stipulations Lifetime Warranty
Cons
Not the least expensive, but Tyent offers very affordable financing that makes each glass of water cost only about 6 a glass, which is awesome!
The company closes at 7:00 pm Eastern time, so if you're on the west coast it's best to call early.
Tyent UCE-13 – Celebrity Pick!

This under-counter model is Tyent's newest release, and what a powerful machine it is! It's the updated sister of the UCE-11 (which we reviewed before) with an increased number of plates for more efficient electrolysis.
The UCE-13 comes equipped with Tyent's signature Hydrogen Boost technology, which maximizes the production of molecular hydrogen in your ionized water. The machine also boasts 55 fully adjustable water settings so you can customize it to fit your source water.
Also, this under-counter model fits snugly in your kitchen.
It's no wonder it's the Celebrity Pick!
We're excited to talk about this machine in more detail, so stay tuned for our full review.
In the meantime, trust us when we say that the UCE-13 is worth every penny.
Pros
Hydrogen Boost technology
Streamlined space-saving design
Healthy molecular hydrogen-infused water with an Alkaline pH
Cons
Steep price
No AM/PM clock option
Jupiter Athena – No Frills
This is one of the lower-end ionizers on this list, and we only recommend it as a starter option if you're broke and can't afford to get financing (although there are some better options out there, which you can call us about). It'll give you decent potable water for the price.
The Jupiter Athena can produce basic alkaline levels and acidic levels, meaning that you can get water not only for drinking but also for some other uses. It also sports an on-board flow control function to make it easier to adjust the flow of your water.
Additionally, IonWays offers a Lifetime Warranty, which seems great at a glance. However, there are a lot of stipulations in their warranty, so be sure to read the fine print because it could end up costing you a lot in the long run.
Overall, even if it's not as powerful as other machines on this list, the Jupiter Athena is an acceptable machine for its price level.
Pros
Dual filtration system
Alkaline and acidic pH levels
Cleaning system
Good audio-visual alerts
Cons
Weak 5-plate electrolysis system
No safe default setting
No cleaning cartridge
Limited warranty
Small filters
Hydropathy Asio – Streamlined

If you're looking for a budget option that produces ONLY hydrogen water without changing the pH, then look no further than Hydropathy.
While the Asio will work for some, we LOVE having the option to change pH levels, so it's not on our favorites list, but we definitely think that there is a market for it.
Take note that this isn't a water ionizer but a molecular hydrogen machine. That means its capacities are limited compared to the other electric water ionizers on this list.
What the Hydropathy Asio does best is filter your water and infuse it with high levels of molecular hydrogen. That means you'll be getting the health benefits of clean alkaline water from an efficient unit, with alkalinity.
One cool feature is that the unit doesn't produce wastewater, so it's eco-friendly and energy-saving, too!
Pros
Modern stainless-steel design
Healthy molecular hydrogen-infused water
Easy-to-use Touchscreen Interface
Cons
No acidic water for Beauty water and other uses
No alkaline pH for healthy drinking water
5-year limited warranty
High price for limited capacity
Tyent Edge 9000T – The Budgeter's Lucky Charm

For those who are searching for a budget-friendly Tyent machine, the Edge is an awesome option.
It's still the best in the 9-plate class of ionizers, producing a nearly 10-number pH range for drinking, cleaning, and many more. Plus, the dual Dialipure filtration system removes over 200 contaminants from your water.
If flow precision is a huge factor for you, you'll love the Edge's fixed water quantity options. No more accidental overflow in your kitchen.
However, since it has fewer plates than the ACE-13 and UCE-13, its capacity for electrolysis isn't as strong. Still, Tyent continuously updates the technology no matter the level of plates, so you'd be getting a highly efficient ionizer if you buy an Edge.
Pros
9 Solid/Mesh Hybrid plates
6-9 month filter life cycle
Smooth stainless steel design
Automatic cleaning cycle
Power-saving functions
Cons
Only 9 plates
No smartphone-inspired LCD screen
There you have our top 5 efficient ionizers for 2021! Remember, whatever your budget is, there's an ionizer out there that's going to be ideal for you.
Want to get your hands on any of the ionizing machines on this list? We've got you! Check out our comprehensive Buyers Guide for more info.
What does your dream ionizer look like? Let us know in the comments below.