Water ionizers are great – there's no way around it. A water ionizer is one of the greatest inventions of the 21st century, and they allow you to purify your drinking water so that each sip you take contributes to good health.
However, not all water ionizers are made the same. In fact, some of them can be quite dangerous. In this article, we'll expose some of the dangers of water ionizers so that you can make sure you get a high-quality product.
Why Use Water Ionizers?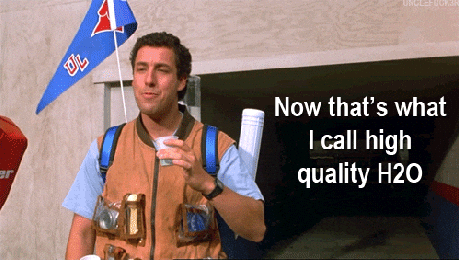 Water ionizers have taken the world by storm, and for good reason. There are a lot of ways that they can improve your health. Some of the best reasons to use a water ionizer include:
Alkaline water, produced by a water ionizer, can help improve your overall health and longevity.
Water ionizers can lead to improved energy levels throughout the day and can help to eliminate physical stress.
Alkaline water can help to improve digestion.
If you make your own alkaline water, you're automatically eliminating any of the unwanted byproducts that you may find in tap water or bottled water.
Acid water – the byproduct of alkaline water – can be used for a number of things. It can disinfect food products and can make a fantastic household cleaner. It can also improve the health of your skin.
Water ionizers are a great way to ensure that you get high-quality alkaline water. Sure, you can buy alkaline water from the store – but you can't be sure exactly how different companies make their water. Some brands have been known to make alkaline water by simply throwing baking soda into it, which doesn't provide nearly as many health benefits.
Water Ionizer Warnings
However, just because water ionizers are great doesn't mean that you should go out and buy the first water ionizer that you see. You want to make sure that you get a high-quality water ionizer.
Many water ionizers are produced in less-than-ideal conditions. Cheap water ionizers that you can find on websites like Amazon may sound like a good option, but you need to do some research first. Many of these water ionizers are made by companies with shoddy reputations.
The worst thing that you can do is buy a water ionizer developed by a company that uses cheap parts or bad manufacturing processes. If that's the case, you may never know if you're actually getting high-quality alkaline water or not.

Unfortunately, since there's not really any way to tell the quality of your water ionizer (unless you're actually able to figure out what your water ionizer is made of) then you need to rely on quality brands. Brands that are backed by positive customer reviews, or who run a transparent business, are going to be the best for you if you want to have a good experience making alkaline water.
Conclusion
Water ionizers are great, but it's important to make sure that you choose high-quality products. Make sure you get a top-notch water ionizer, otherwise you might put your health at risk.